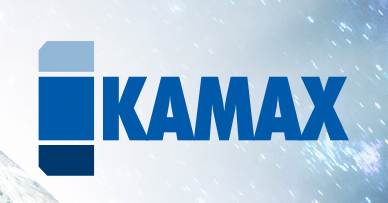 USA / Lapeer
·
Full-time
·
Permanent employment
We are technologically the world's leading manufacturer of high-strength fasteners in the mobility industry. We set standards in the areas of innovation, quality, and profitability. Especially in the automotive sector, our core business since the company's foundation in 1935, we develop individual solutions for the special requirements of the future in reliable and long-term partnerships with our customers. In line with our new corporate strategy, we are also increasingly offering added value to new customers in new markets with our expertise in the forming technology. In the most important economic regions of the world, in America, Asia and Europe, we are successful as an independent family business with 3,300 employees at thirteen locations and continue to grow sustainably.
Would you like to inspire customers with enthusiasm? Become part of our dedicated team.
Apply now
Tasks
Provides support and implements/maintains the companies network switches/routers, virtual and physical server Environment, shared storage devices, Firewall and voip sytems.
Effectively communicate and work with every level of employee from end users to high level managers and Principals
Determine most effective problem resolution to increase system availability
Support LANs, WANs, network segments, Internet, and intranet systems
Maintain system efficiency and evaluate/modify system's performance
Troubleshoot problems reported by users
Make recommendations for future upgrades
Support remote users accessing virtual desktop infrastructure
Maintain network and system security
Maintain integrity of the network, server deployment, and security
Analyze and isolate issues
Maintain and complete appropriate records for incident resolution
Ensure network connectivity throughout a company's LAN/WAN infrastructure is on par with technical considerations
Establish and document configurations, installations, etc. Create support documentation appropriately for new issues
Install and troubleshoot IP phones
Monitor networks to ensure security and availability to specific users
Perform special project assignments as deemed necessary by the IT Manager
Maintain current knowledge of desktop computing technology, applicable software tools and networking technologies used by KAMAX. Develop and expand knowledge of these technologies over time
Maintain knowledge of and adherence to Company policies and procedures
Administer servers, desktop computers, printers, routers, switches, firewalls, phones, smartphones, software deployment, security updates and patches
Maintain ethical and professional behavior in dealing with users, department associates, and other departments' personnel. Adhere to all software licensing restrictions
Multitask in a fast-paced environment, while maintaining an emphasis on detail and quality
Local travel to provide onsite supprt to Rochester Hills office on a weekly basis (at least one day per week).
Participate in occasional off-hours and weekend support of system upgrades and initiatives. Including Sunday morning maintenance windows and after hours support for emergencies and planned network maintenance.
Profile
Bachelor in Computer Science, or related field or five to ten years of relevant work experience required
Five to ten years of prior system and network engineering experience, preferably with a background in the automotive industry
IT Project Management experience
Strong knowledge and experience with Cisco, Vmware , Microsoft Active Directory
Basic knowledge of Storage administration (NetApp preferred) , Firewall and VPN
Solid understanding of wireless networks and controllers
Working knowledge of network security
Ability to disconnect, lift and move Servers, Appliances and Devices (50 lbs)
Ability to walk long distances
Knowledge of VoIP-based telephone systems, and iPhone mobile phones
Must be punctual and well-presented
Ability to work independently or in a team
Must have strong troubleshooting abilities and excellent organizational, time management, and service delivery skills
Ability to travel domestically and internationally.
Must be able to work in a fast paced work environment