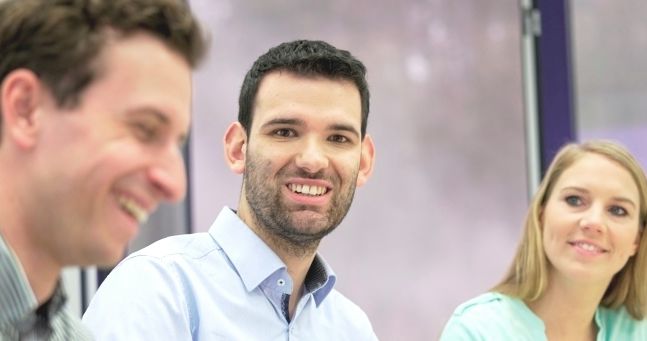 Duales Studium 2022 - Wirtschaftsingenieurwesen, Fachrichtung Vertrieb, B. Eng. (m/w/d)
Germany / Homberg (Operations)
·
Full-time
·
Dual course of study
We are technologically the world's leading manufacturer of high-strength fasteners in the mobility industry. We set standards in the areas of innovation, quality, and profitability. Especially in the automotive sector, our core business since the company's foundation in 1935, we develop individual solutions for the special requirements of the future in reliable and long-term partnerships with our customers. In line with our new corporate strategy, we are also increasingly offering added value to new customers in new markets with our expertise in the forming technology. In the most important economic regions of the world, in America, Asia and Europe, we are successful as an independent family business with 3,300 employees at thirteen locations and continue to grow sustainably.
Would you like to inspire customers with enthusiasm? Become part of our dedicated team.
Apply now
Tasks
Sie absolvieren über sieben Semester ihr Studium an der Technischen Hochschule Mittelhessen am Standort Wetzlar und sammeln in dieser Zeit bereits wertvolle Praxiserfahrungen.
Sie erhalten während Ihrer Praxisphasen vielfältige Einblicke in verschiedene Gesellschaften und Abteilungen eines global agierenden Unternehmens der Automobilzuliefererindustrie.
Sie übernehmen abwechslungsreiche Aufgaben und arbeiten selbstständig in spannenden Projekten mit.
Sie erwartet eine attraktive Ausbildungsvergütung.
Sie durchlaufen während Ihrer Praxisphasen verschiedene Abteilungen wie zum Beispiel Vertrieb und Einkauf, in denen Sie Ihr technisches sowie kaufmännisches Know-how optimal einbringen können.
Profile
Sie haben die allgemeine oder fachgebundene Hochschulreife mit guten bis sehr guten Leistungen in Mathematik, Physik und Englisch abgeschlossen.
Sie bringen Spaß und Interesse an der interdisziplinären Anwendung ökonomischer und technischer Kenntnisse mit.
Sie zeichnen sich durch eine hohe Auffassungsgabe, ausgeprägte analytische Fähigkeiten sowie eine zuverlässige Arbeitsweise aus.
Sie kommunizieren überzeugend und haben Spaß am Umgang mit anderen Menschen.
Sie wenden die MS-Office Programme sicher an, SAP-Kenntnisse sind von Vorteil.
Sie verfügen über gute Englischkenntnisse in Wort und Schrift.
Offer
Eine aussichtsreiche berufliche Zukunft, die Sie mit Ihren Ideen und Ihrem Einsatz für erstklassige Ergebnisse mitgestalten. Unsere Aufgabenbereiche bieten vielfältige Themen, ein hohes Maß an Eigenverantwortung und große Gestaltungsspielräume. Bei uns finden Sie klare Prozesse und kurze Wege, die schnelle und zielorientierte Entscheidungen ermöglichen. Wir planen langfristig - nicht nur bezogen auf Standorte und Anlagen. Daher investieren wir in Ihre individuelle Entwicklung und ermöglichen persönliche Flexibilität.
Do you have any questions?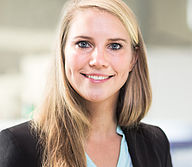 KAMAX GmbH & Co. KG
Dr.-Rudolf-Kellermann-Str. 2
35315 Homberg (Ohm)