Ready for added work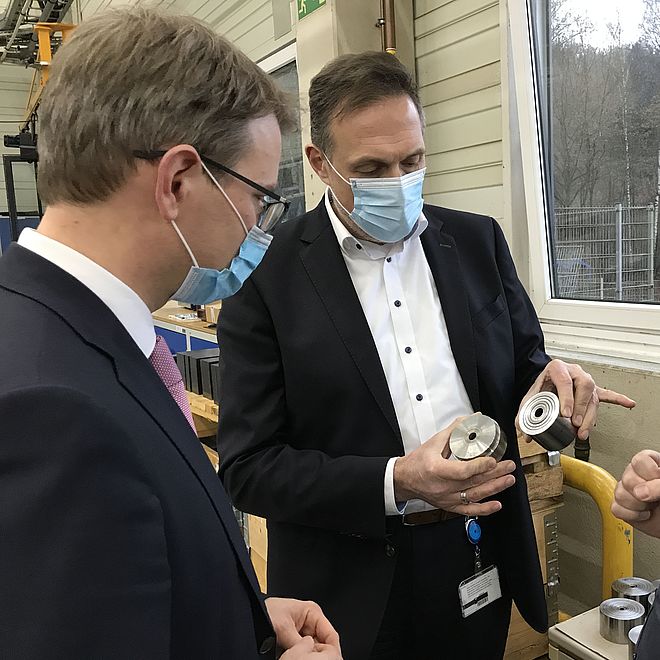 We are proud of our heritage and great expertise in being an automotive supplier for cold formed parts, especially fastening products. Besides our core business, and considering the transformation in this industry is in full swing, we are also offering our knowledge and problem solutions to further market sectors in mobility and beyond.
Today, we welcomed Prof. Dr. Jan-Philipp Büchler from the University of Applied Sciences and Arts in Dortmund at our German headquarters in Homberg (Ohm). The professor for business management and institute director for the research group innovation excellence will support KAMAX in analyzing future market potentials. One of his latest studies was on the Tesla supplying German Hidden Champions. After a detailed plant tour, we presented our innovations such as the KXtreme and our plans for further growth.
Mario Braun, VP Business Development: "The automotive market is changing rapidly and this also means frequent modification for us concerning the requirements placed on our products as well as completely new areas of application. Even though our core business will remain, we are ready to offer our manufacturing expertise and high quality standards to completely new markets. In this context, we are pleased about the scientific support of Prof. Dr. Büchler."
Prof. Dr. Jan-Philipp Büchler: "KAMAX is an exciting company group and, with its high level of expertise and innovative spirit, a classic hidden champion. I am therefore looking forward to the cooperation and the exchange around the development of new business areas."