Vaccination campaign pays off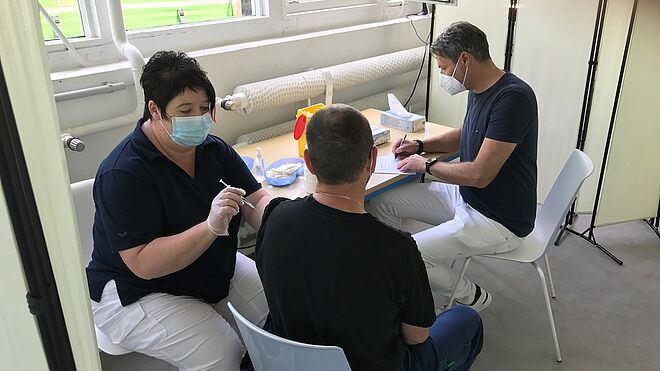 Corona vaccinations can finally start in Germany too. Following the KAMAX plants in the USA and China, the first 180 doses of Comirnaty vaccine were recently administered at the KAMAX headquarters in Homberg (Ohm). In total, more than 1,300 people (employees and their relatives) in Germany have registered for immunization via the specially provided online registration system. Depending on the next vaccine deliveries, further vaccination days will take place in the coming weeks.
As part of our #KAMAXkicksCorona campaign, the goal remains to raise awareness of the fight against COVID-19 among all employees worldwide and to do everything we can to offer immunization at each of our international locations as quickly as possible. The virus, with all its challenges in both our professional and personal lives, has brought us even closer together. We are united in our desire for a little more normality and - in line with the campaign - together we will kick COVID-19 out of our lives.