KAMAX China honored twice
The KAMAX site in Wujin has been honored by two of its main customers for the excellent quality of our high-strength fasteners in 2016. FAWDE, a Chinese diesel engine manufacturer, awarded the Quality Certificate and CAMC, a Chinese producer of high-performance trucks, presented their Best Quality Award.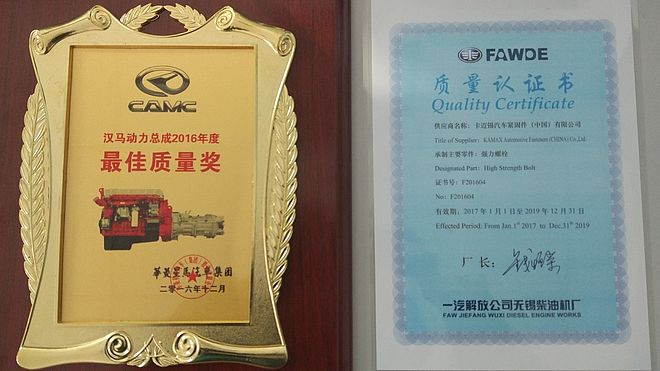 FAWDE renewed the already existing quality certificate, which is awarded every two years. CAMC also underlined its high satisfaction with this prize. The Best Quality Award was handed over to only ten of the company's suppliers.
Dongliang Jiang, Chief Marketing Officer Chinese Operations: "The awards from two of our key customers are an acknowledgment of our product and service performance and a great motivation for our employees to continue doing such good work."