Supplier Award for Excellent Quality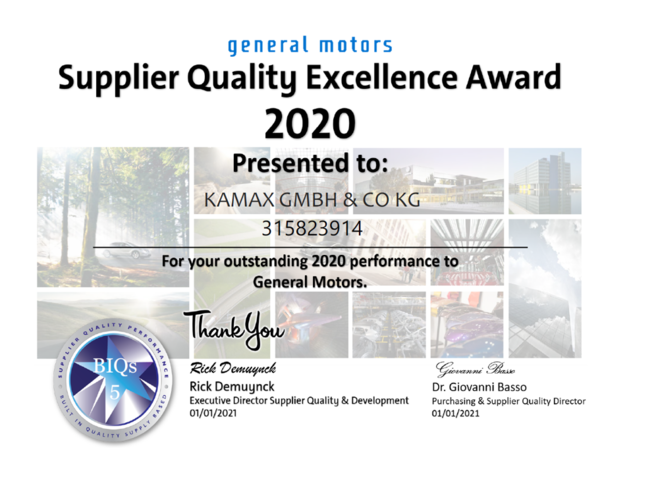 KAMAX has once again been honored with a Supplier Award. The automotive manufacturer General Motors (GM) recognized the excellent quality of our products from the plants at the headquarters in Homberg (Ohm) and the founding location in Osterode (both in Germany) in the past year 2020. Despite the economic challenges and special circumstances due to the COVID pandemic, both locations have managed to meet customer requirements to the highest satisfaction.
The "Supplier Excellence Quality Award" is given by General Motors in Europe only to those suppliers who consistently meet and exceed the strict quality criteria within their entire company group. Last year, KAMAX delivered around 3.5 million parts to GM. One example of this is the 15.9U main bearing bolt applied by the car manufacturer in a 3-cylinder engine.