Jörg Steins, CEO KAMAX Group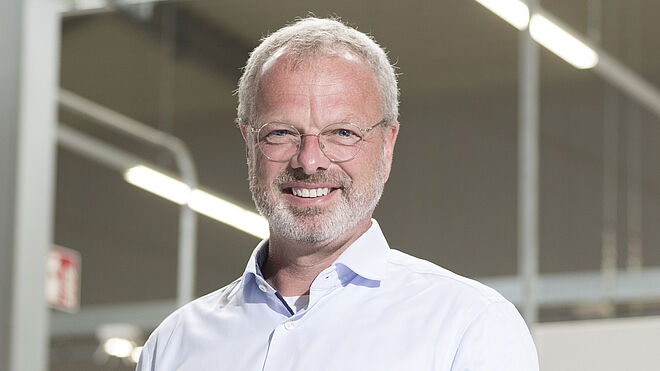 Dipl. Ing. Jörg Steins was born in 1967 in Kassel. Since April 2017, he has been a member of the Executive Board of the KAMAX Group. Initially, as Chief Operating Officer (COO), he was responsible for all production sites worldwide. Since April 2019, he is Chairman of the Executive Board of the KAMAX Group based in Homberg (Ohm).
He studied at the University of Kassel and graduated with a degree in mechanical engineering (Dipl.-Ing).
Before joining KAMAX, he was most recently Managing Director and COO of ThyssenKrupp Federn und Stabilisatoren GmbH in Hagen, Germany. Before that, Jörg Steins worked in Management positions at different international companies in the automotive supplier industry, in some cases with overall responsibility.
Mr. Steins is married and has a son and two daughters.