Innovations
Strong connections with new material concepts and complex geometries
Added values for our customers
Together, we challenge each other to create something new everyday based on our broad knowledge and our creativity. For us, innovations must show a clear differentiation and must impress our customers through added-value during use.
KXtap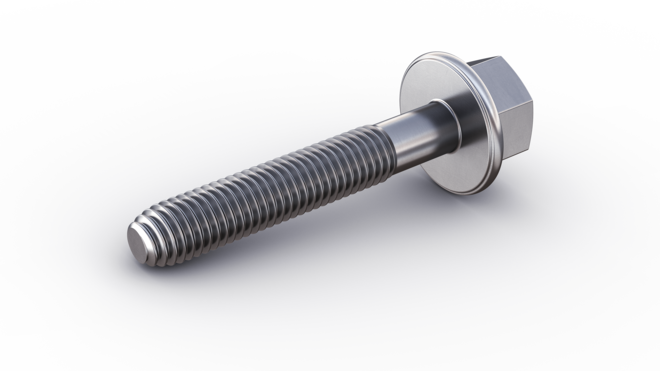 The KAMAX alternatives for thread-forming bolts
KXtap stands for self-tapping bolts that even generate their nut thread themselves. The nut thread is produced directly in the stamped, drilled or cast bore through cold-forming during the assembly process. KXtap bolts can be bolted in aluminum and steel.
Advantages for our customers
Thread cutting is dispensed with
Bothersome chips are prevented
Increased load-bearing capacity compared to trilobular self-tapping screws
Reduced screw-in depths are possible
KXpoint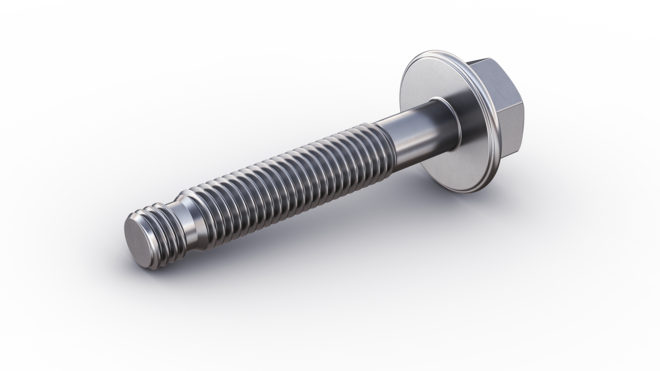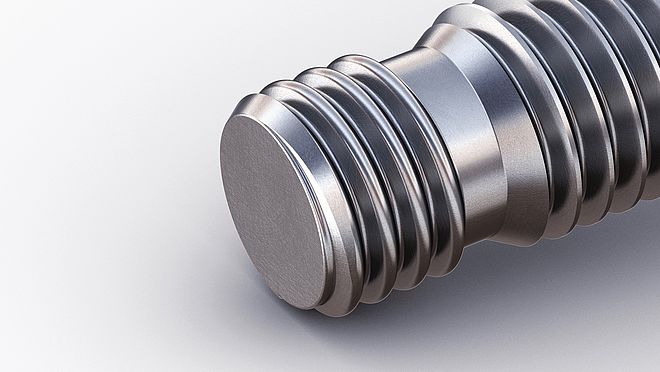 Prevents "cross-threading", the tilting when screwing in
KXpoint ensures that the screw, when it is threaded in, cleanly finds the nut thread without damage, even at 20° diagonal positions. This facilitates installation particularly for long screws and if there is poor accessibility.
Advantages for our customers
Cross-threading is reduced to a minimum
Process reliability during the coupling process, even with automated feed
Secure coupling even with a "softer" counterpiece in aluminum or cast components
KXact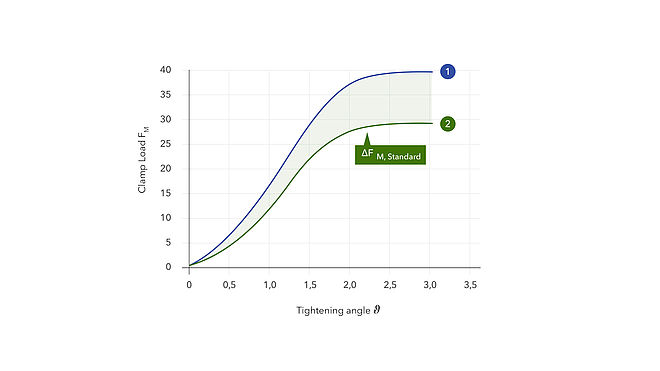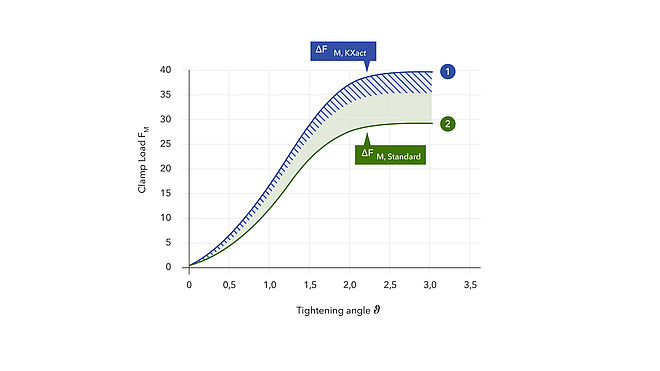 Restricted tensile strength tolerance to 50 MPa or 80 MPa
For the prescribed assembly method, the strength of the bolt essentially determines the clamping force of the bolted connection that is achieved. The clamping load for high-strength fasteners has a standard range of 150 MPa. Through special measures in process control and material selection, KXact bolts have a restricted range of 50 MPa or 80 MPa. For example, a range of 50 MPa for a class 12.9 bolt corresponds to a tensile strength of 1275 MPa ± 2%.
Advantages for our customers
High reliability of the connection through a precise preload force window
Impermissibly high load of the bolting components is prevented
Through restriction of the lower strength limit, "upsizing" is not necessary
KXtreme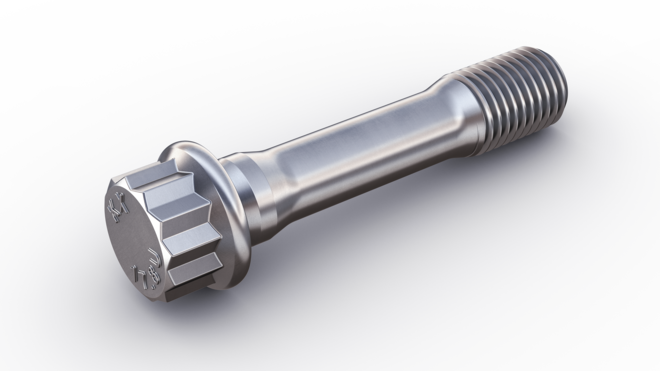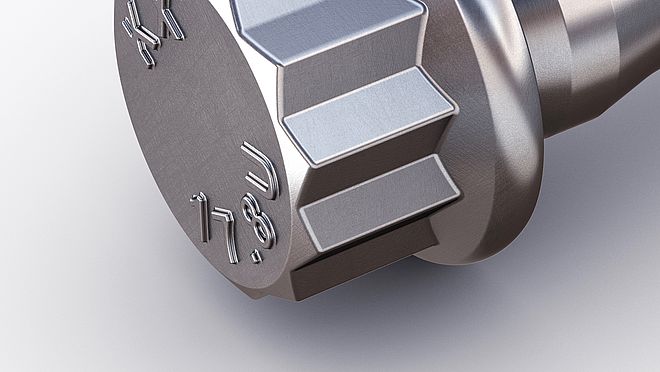 Tensile strength from 1200 to 1700 MPa with simultaneous, outstanding ductility (A5 of class 17.8 > 8%)
Ultrahigh-strength bolts offer connection solutions for highly-stressed and/or weight-sensitive systems. Through the use of KXtreme, the increase in clamping force at constant measurements or the reduction of the measurements at constant clamping force can be used. Through the comprehensive optimization of the product properties, use under corrosion stress is also possible.
Advantages for our customers
Weight savings and additional install space through reduction of dimensions with the same clamping force
Clamping force increased by up to 50% for high loads
By gaining install space, additional function optimization or weight optimization of the surrounding systems is possible
KXhead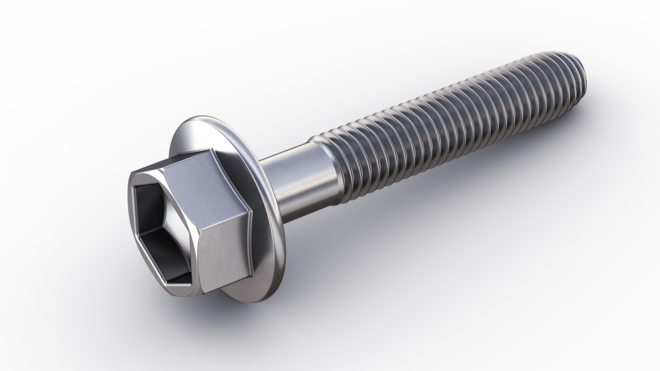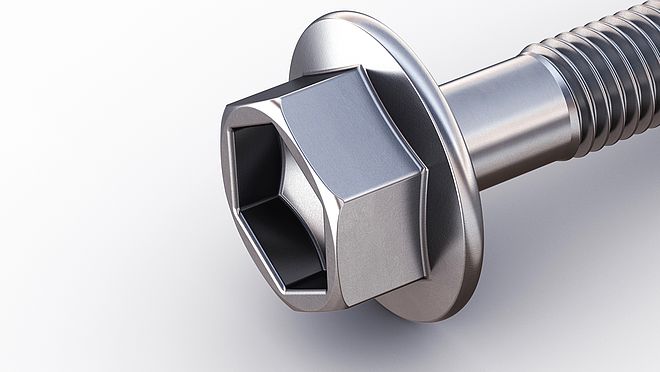 Possible double-force application and, at the same time, weight reduction on the bolt head
With the approach of only using material at the right point, significant weight is reduced on the bolt head as well. The difference makes it possible to combine this with additional uses, i.e. the possibility of a standard inside application, outside application or combined application.
Advantages for our customers
Also backward-compatible for use with existing connection solutions
Weight savings on the head up to 34 % depending on the size
Additional functionality through hexagon socket
No restrictions compared to standard head geometries
Possible for different sizes from M6 - M24
Can be combined with all standard coatings
KXfit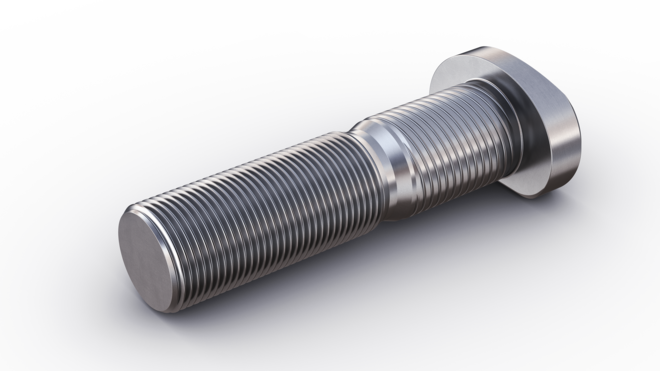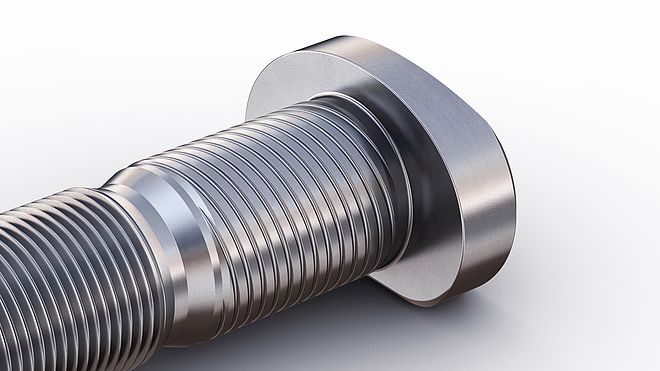 Cold-formed fits
Fitting bolts and fitting screws that are produced purely via cold-forming with tolerances to 10 µm; this means that additional processing steps are unnecessary. The utilized geometry achieves a smoothing and further strain hardening of the fitting surface. The special forming of the fitting area generates advantages when pressed in. Moreover, tensions in the connection are reduced.
Advantages for our customers
The undercut of the profile enables a bore without chamfer
The fitted bolt can be pressed in and pressed out many times without damaging the bore
Excellently suited for use in aluminum, steel and cast components
KXslim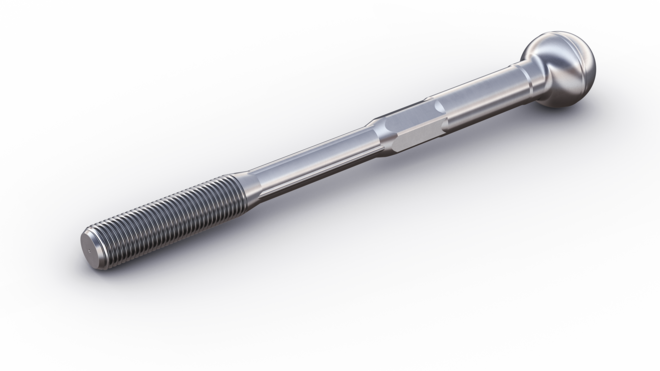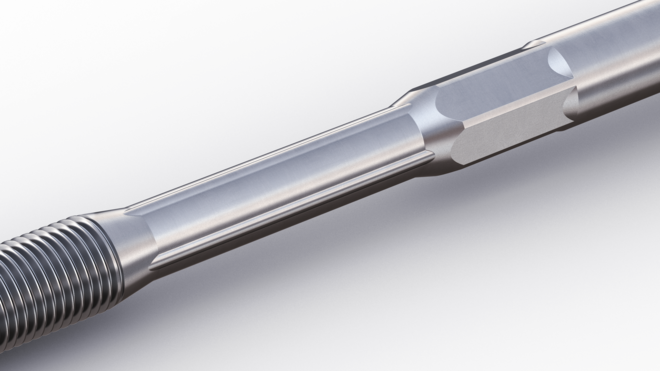 Integration of complex shapes in the cold forming process
In the combination of "open die forging" and movement of the workpiece, demoldable spatial contours with undercuts can be generated through extrusion. Profiles with reinforcement ribs, helical toothing, helix, and similar characteristics in different diameters and lengths can be produced without rework and with the geometry required by the application.
Advantages for our customers
Retains the properties of a cold-formed part
Depiction of additional functionalities is possible
Virtually any contours or function surfaces can be produced
Weight reduction between 5 and 7%