Application Engineering
Optimal application solutions for the requirements of our customers
We find the right solution
Many of our application engineers have acquired their know how in our in-house R&D Center. They know KAMAX and they quickly familiarize themselves with the requirements of their customers. They work out recommendations for how our products can be perfectly adapted to the respective customer requirements. In these trials, they support our application laboratories in Europe, China, and in the USA. On request, they also adjust the threaded fitting conditions on the production line in the customer's facilities.
The advantage for our customers
We manufacture parts with the best possible product characteristics, equipped with recommendations for optimal tightening. Our engineers always keep an eye on both: in trials, they optimize the requested part and then simulate the assembly conditions at the customer's facility. Thus, our customers achieve the maximum cost and function benefits, since they know beforehand what is possible in their production and feasible in terms of cost-efficiency.
The competent partner in every aspect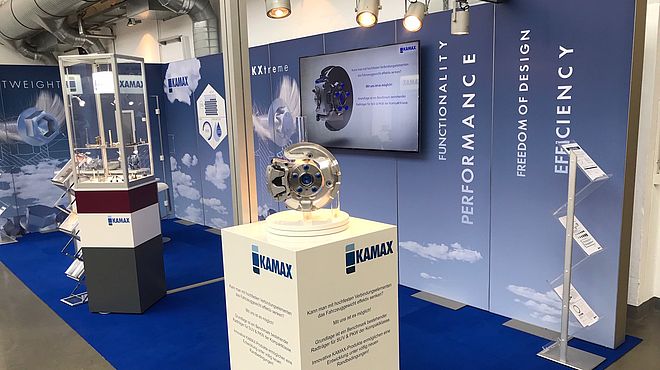 Our product managers have responsibility for specific product segments for multiple customers and derive new product ideas from global market requirements. This makes them the specialists who find tailor-made solutions at KAMAX, taking the latest innovations into account. All this is done in very close cooperation between the Research & Development and Application Engineering departments.
Advantages for our customers
Application of the latest developments in corresponding fields of application
Use of the latest technologies, for example to save weight (lightweight construction)
Application Engineering and Research & Development create applicable solutions from requirement