Responsibility and variety right from the start
After completing your studies with above-average performance, do you want to put your academic knowledge to practical use at a global company that is a technology leader in the automotive industry? If so, you have come to the right place. From the very first day, we offer you varied tasks, collaboration on an equal footing, and the opportunity to take on responsibility.
International trainee program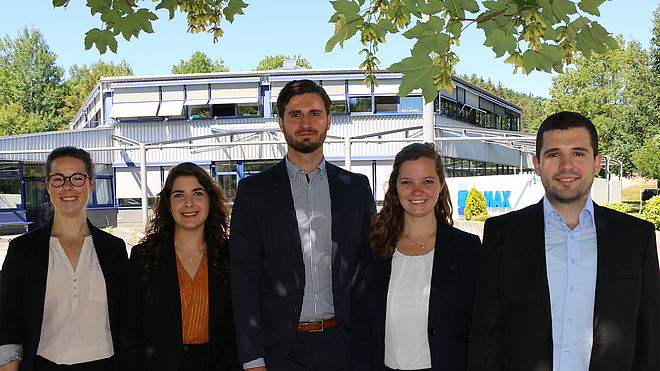 Work as a trainee and, within 18 months, learn at four different locations around the world: in Europe, America and/or Asia, for four to five months in each region. In accordance with your individually tailored plan and equipped with a permanent employment contract, which right from the start offers you the necessary security for long-term planning.
Each year on July 1st, a group of trainees from different countries start their program. The areas of specialization are also different: Industrial Engineering, Mechanical Engineering, Finance/Controlling, Human Resources, IT, Logistics, Purchasing or Sales. A joint project with a global topic and top management support, laid-out for the entire duration of the program, as well as common training weeks enable our trainees to grow together as a group.
The introduction takes place for all trainees worldwide together at the location of the holding company in Homberg (Ohm) in Germany. First impressions in all things concerning KAMAX are on the agenda, as are personal discussions with the Executive Board of the KAMAX Group and many other experts and executives. Moreover an intercultural training course prepares the trainees for their international activity.
At the end of the program, our trainees have gained diverse experience, have further developed themselves personally and technically, and they are networked internationally in an outstanding manner due to the worldwide program. Moreover, due to assignment in an adjacent area of expertise, they are well prepared for interdisciplinary collaboration.
In summary: 18 months that sustainably shape the course of our trainees as future top performers of KAMAX worldwide.
Information on the program, application and selection procedure:
Applications for our International Graduate Trainee Program are now open, please apply in English by January 19, 2022.
Direct entry for graduates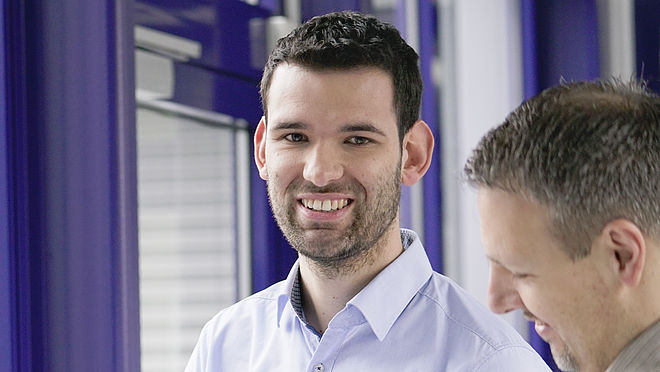 As a direct entrant, you immediately take on responsibility for a specific task area here at KAMAX. Depending on the area of assignment, you can also prove your skills and capabilities in selected projects or have the opportunity to work internationally in the day-to-day business. The possibilities are very diverse. At each of our locations, the priority is to actively take part in the success of KAMAX - whether in a technical task area or in one of the commercial departments or IT.
In addition to the predominantly location-based areas of activity in the plants, we also offer interesting entry-level opportunities in functional areas with global responsibility: Application Engineering, Controlling, Digitalization, Finance, Human Resources, Industrial Engineering, IT, Logistics, Purchasing, Quality, Research & Development, Sales through our matrix organization at KAMAX Holding (Ohm) at the Homberg location.
A promising future
Do you have high expectations for your career start and for your future? Excellent, so do we.
Demanding tasks
Are you looking for a new, varied and demanding challenge in a renowned international industrial enterprise? Do you want to take the next step? We seek specialists and executives who approach their tasks with passion, such as engineers who implement their creative ideas in research & development or use their analysis skills in industrial engineering to identify optimization potential for manufacturing, IT specialists and specialists in the commercial areas, as well as specialists for production. People who together with us ensure that the processes at KAMAX run smoothly in all areas, from the first step to the finished product, and simultaneously ensure that they are always brought to further perfection.
Holistic activity fields
The larger a company is, the more heavily most areas of responsibility and activities are subdivided. This is not the case at KAMAX: Through holistic tasks, flat hierarchies as well as a collaboration between departments or even in interdisciplinary teams, our employees gain insight into the overall correlations and know their contribution to the success of the enterprise.
Extensive design leeway
Employees who provide important impetus with their ideas and who understand how to inspire and spark enthusiasm in others are just what we are looking for here. This is why our task areas offer extensive leeway for your own decisions and influence. This gives employees the possibility to participate in the endeavor and to make KAMAX even better everyday.
Take on responsibility quickly
At KAMAX, each of us takes on responsibility, everyday. In this regard, we rely on dedicated and talented people, who not only have their own task area under control, but are also aware that their work is important for the success of the department and of the entire enterprise. High performers can very quickly assume additional responsibility here as well. Responsibility that makes it possible to implement entrepreneurial thinking in decisions.
Individual development
The further development of each individual is one of our top priorities. In this regard, our guiding principle is: promote strengths and exploit potential.
Using competence-based requirements profiles, we work out a personal development plan together with each employee - individual and custom-tailored. In training courses, selected on-the-job measures or also within the framework of projects, employees can show what they are made of and specifically extend their expertise further.
We actively encourage and support employees who wish to further qualify themselves through certification, e.g. seeking the next higher degree, wish to complete master craftsman training or technician training: We provide the necessary freedom and are involved in financing their qualification measures.
Our Talent Development Program each year provides selected employees the opportunity of accelerating their development through very particular measures: For example, you can broaden your knowledge in selected topics at a prestigious business school, and not only gain extensive insight into the strategic alignment of KAMAX by participating at a global Top Management Meeting, but also network at the highest level.
Yearly management training courses significantly contribute to the fact that our managers continually work on themselves in this topic area that is so important for us, and, e.g. also deal with the changing work worlds and the change in values. Moreover, they offer a valuable platform for further personal development and a mutually beneficial exchange.
In the KAMAX Mentoring Program, experienced managers support employees who are taking on a new leadership task. For more than two years, they are contact persons and, with their experience, provide orientation in new or difficult situations.
Worldwide possibilities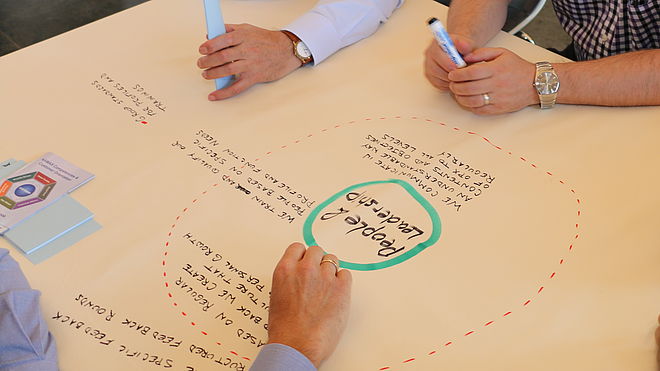 We do not consider national borders as a hindrance. Not in career planning nor in daily business: an ongoing exchange at the international level, cross-location project teams, and an orientation to best practice approaches from the entire world characterize our collaboration. 

Individual further development likewise has little to do with a location. International job rotations, or even foreign assignments for several months provide opportunities for many of our employees to strengthen their international profile. They become acquainted with the perspectives and challenges of other countries, they network and gain new experiences everyday. The best conditions for personal growth and assuming new areas of responsibility. 
Our intercultural training courses help you prepare for a foreign assignment or even for collaboration in the daily business. They provide answers to many questions regarding the professional and the private daily routine on-site.

More information about our worldwide presence is provided under INTERNATIONAL LOCATIONS
Far-reaching perspectives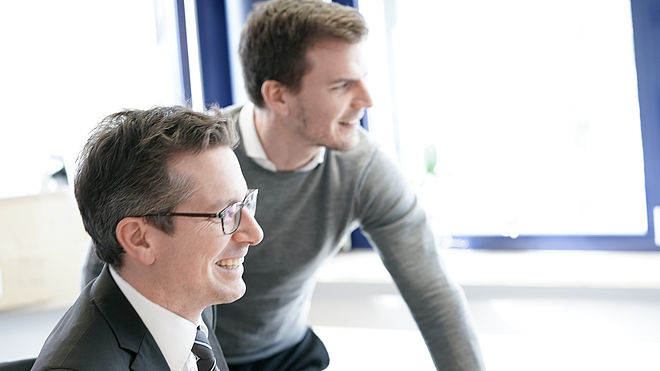 We invest specifically and early-on in the long-term career planning of our employees. We prefer to staff leadership positions internally.
Within the framework of systematic analyses of potential (Talent Reviews), our managers jointly identify the talents that can take on more extensive tasks in the future. It is the basis for the further individual employee development. 

We have developed our own program for the internal succession for key positions. It assures valuable know-how and opens up extraordinary opportunities for promising employees.
Open approach
Employees who at times question the way things are and thus, establish space for ideas and further development are welcome at KAMAX. We are open for new things and cultivate the exchange - beyond national borders and beyond organizational levels. Each of us is accessible to anyone, even top management. We have flat hierarchies that enable fast and goal-oriented decisions.
Personal flexibility
At KAMAX, what connects us is the passion with which we jointly promote the best results. In the private sphere, each of us has different priorities, whether it's family, sport, social engagement or the joy of long-distance travel. We want these areas of live, in addition to career commitment, to be individually experienced by all, and we support compatibility through a wide range of offerings for personal flexibility: from organization of work time, to acquiring additional vacation days, or even a longer professional hiatus within the framework of so-called sabbaticals.
Leadership for a strong cooperation
Our managers trust their employees, promote their individual responsibility and welcome their ideas. They are models and contact persons. Thus, they establish the framework conditions so that all can give their best. In employee discussions and also via our regular employee surveys, they receive feedback on the effectiveness of their leadership - it is their basis for continuing to work on themselves and further developing themselves.
Respectful leadership is our key to success. Consequently, modularly-structured management training courses are a fixed component of management development here at KAMAX. To a large extent, the guiding principles for leadership are also our six KAMAX competencies: Global Thinking, Group Focus, Inspiring Others, Open Minded, Personal Accountability, and Results Driven.
Our managers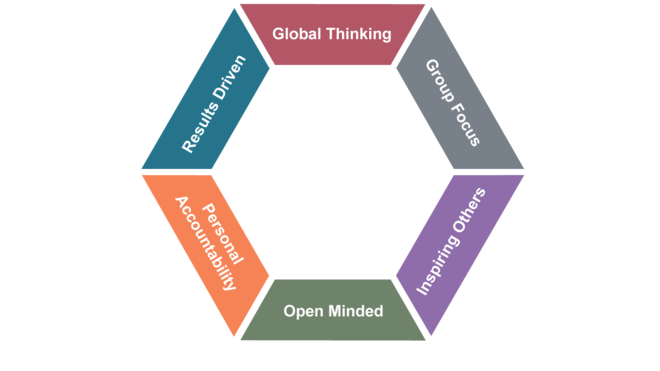 cultivate a worldwide network and drive forward international cooperation between
employees and departments. 

initiate and support discussions and exchanges of knowledge with other departments and locations. 

actively support the personal and technical further development of their employees. 

regularly ask their employees for their ideas and opinions and value their contributions. 

are always reliable in a way that their employees can be sure that their managers always do what they say. 

delegate responsibility, yet nevertheless remain available to support their employees if difficulties must be overcome
More concerning the KAMAX competencies under WHAT WE VALUE
Remuneration in-line with performance
We place the highest demands on ourselves and our results. We reward success and, within the framework of variable remuneration systems, ensure that individual achievement pays-off. Depending on the task area, either the result of a performance evaluation with transparent and clearly defined criteria or the degree of achievement of individually coordinated personal objectives form the basis for the calculation. Moreover, managers participate in the enterprise success.
Learn more about us in a personal interview. We look forward to your application.