Research & Development
New ideas for the applications of the future
Your partner for products that make the difference
In the KAMAX Research & Development Center at the Homberg (Ohm) location, highly qualified employees trained in different disciplines from office, laboratory, and workshop consistently provide innovations for our customers worldwide. Focusing on the application, they implement select ideas through a process that extends from applied research and feasibility studies to the product.
We are a reliable partner for customers, when it comes to producing robust, high-quality, and sustainable products and technologies with added value in the application:
Strong in technology development: materials | surfaces | forming technology
Individual in customer orientation: product development with customers | prototypes | definition of tightening methods
Reliable in quality: calculation & simulation | metallography & corrosion testing | measurement & testing technology
Materials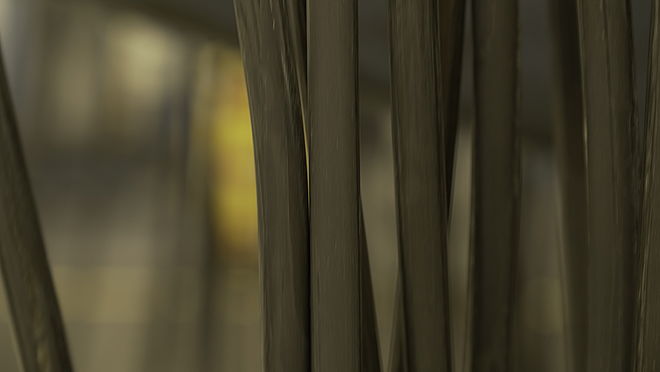 The right material for every application
Our extensive experience in the area of materials sciences consistently enables us to systematically develop materials in collaboration with selected suppliers. The defined adjustment of material states through optimal heat treatment processes supports these objectives and enables us to meet the requirements of the future, e.g. the requirements imposed by lightweight construction.
Advantages for our customers
In-depth knowledge of materials, always with an eye on the applications of today and tomorrow
Optimal application properties, e.g. with regard to strength, ductility, temperature stability and fatigue strength
Optimal material cost-performance ratio
Product that are robust to use, even as safety-relevant components
Surfaces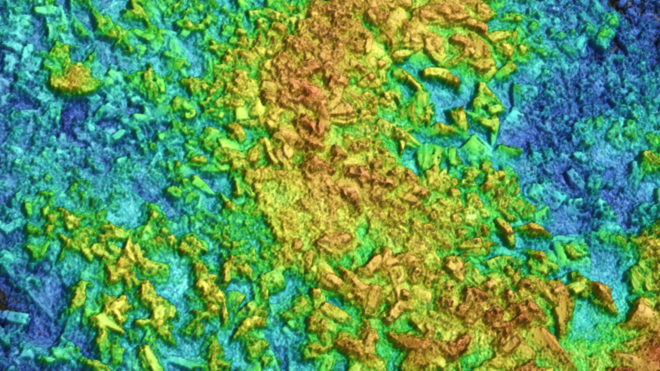 The ideal surface for installation and use
To a great extent, the coefficient of friction and corrosion protection determine the application properties of our products. Through development collaborations with thin-film system manufacturers and coating service providers, we offer optimal technical solutions for the functional requirements that are set for the surfaces of our products. We also implement this knowledge in our own coating processes.
Advantages for our customers
Access to all prevalent and tribological coating systems, as well as coating systems that are significant with regard to corrosion protection
Defined, adjusted friction-coefficient windows result in reliable preload forces for bolted connections
Custom-tailored corrosion protection depending on the requirement, from transport and storage to use in a highly corrosive and/or temperature-critical environments
Forming technology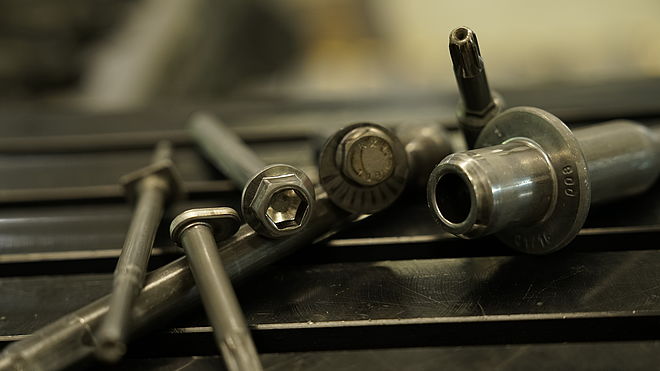 The experts in cold-forming
Cold-forming products have always been significantly important at KAMAX. Through continuous further development of the processes, materials, tool technology, and the equipment used, we have established ourselves as a significant supplier and a driving force for cold-formed parts. Supported by 2D/3D simulation and our extensive experience, we work out forging sequences that enable a highly integrative and thus, efficient product design. Our standard is to implement new design possibilities that are not yet possible in the standard today. The increased trend toward lightweight construction is also a force that drives us to help create products that use minimal resources.
Advantages for our customers
Innovative solutions based on extensive experience
Efficient product manufacturing through implementation of the "near-net shape" concept
Weight reduction through efficient material utilization
Product development with customers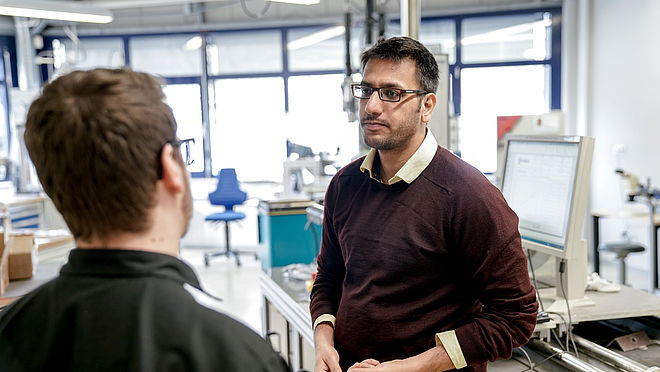 Together to success: The ideal product for the application
You will find our products in a wide variety of applications; accordingly, the requirements vary widely. The ideal product for an application is usually identified through an early integration in the development process. In this collaboration with our customers' engineering department, we succeed in further developing new technologies and optimally positioning them for implementation. Contact us and challenge us.
Advantages for our customers
In-depth knowledge in the area of connection technology and cold forming; a wealth of experience with many different applications
Creative ideas with an integrated customer advantage
Optimal product design through integration in early developmental phases
Prototypes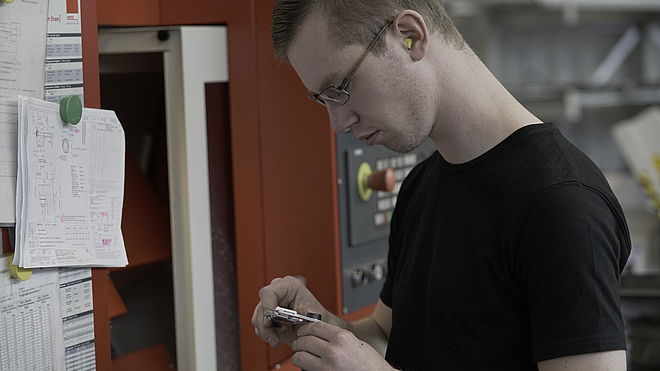 Keeping promises even before series production
Often in very early phases of product development, our customers require initial physical samples with the right functionality. The speed with which we implement these sample properties in pre-series parts helps our customers keep development times to a minimum.
Advantages for our customers
Parts with defined properties
Small quantities, even in a short time
Assured functionality
Early findings allow for selective introduction of optimizations
Definition of tightening methods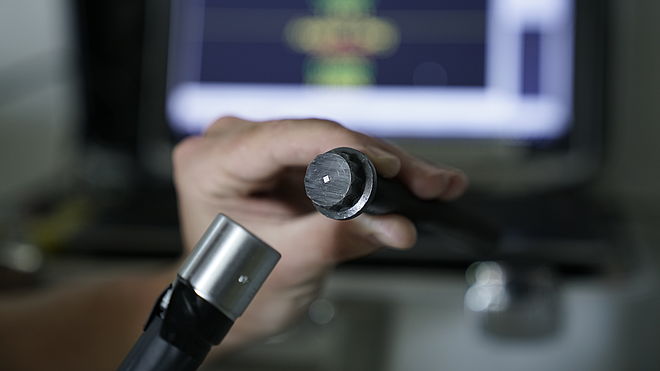 Not just one or two times: Always right through controlled tightening methods
KAMAX has designed its own proven system for screw joint analysis. We develop and verify the bolting procedures in the KX laboratory, or even better: on-site at the customer's facility; even in production on the running assembly-line.
Advantages for our customers
Development of tightening methods for assembling the over-elastic screw mounting under the influence of series production
Measurement of residual preload forces after load
Almost all wrench driving point forms, clamping lengths, lengths, materials, and diameters are possible
Realistic bolting parameters that also provide 100% control for a secure connection
Calculation & simulation
Calculated for secure success
Today, modern methods in product development are also increasingly including calculation and simulation processes that allow extensive insights on the success of a concept in the early phases of product creation. KAMAX implements appropriate procedures to virtually evaluate manufacturing processes and tool concepts.
Advantages for our customers
Reduced development risks and reduced development times
Elimination of expensive iteration loops on the physical part
Optimized process stability in series production
Metallography & corrosion testing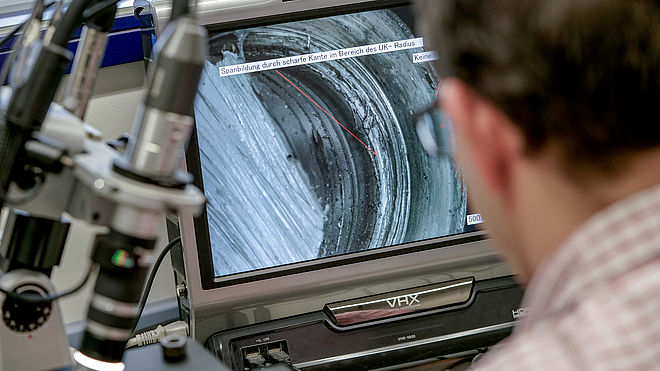 Materials and surfaces in focus
Well-founded testing and evaluation are required to develop materials and surface protection systems with pinpoint precision. Using metallographic processes, we evaluate materials with regard to their microstructures, their homogeneity, and their edge zones. In different corrosion testing procedures, we test and evaluate how robust components are against environmental effects during operation.
Advantages for our customers
In-house material tests and corrosion protection tests support the development of materials and surface protection systems that have optimal application properties
Tested properties generate robust products in the manufacturing and application, as well as safety-relevant component parts
Measurement & testing technology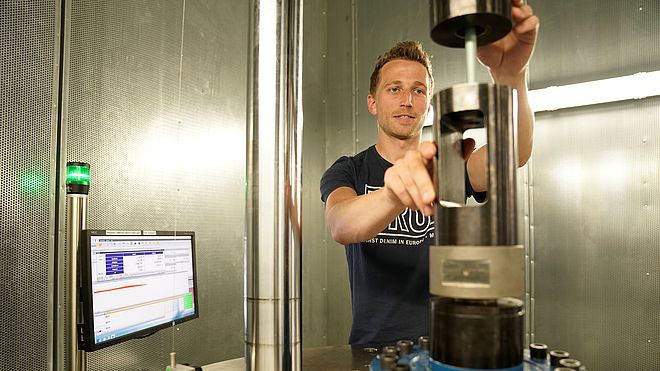 Properly verified and assembled makes a strong connection for the long-term
A secure bolted connection is by all means challenging. With our outstanding and, in some cases, in-house developed measurement & testing technology, we can carry out precise and focused investigations. This includes fatigue strength tests to evaluate the service life, tensile strength/pressure tests to determine material properties, coefficient of friction measurements in the thread and under the head in accordance with all major standards, high-precision geometry measurements (coordinate measuring machine, form measuring machine with rotary table, contour and roughness measuring machine) and bolted connection tests with direct measurement of preload force (ultrasonic) for all types of tightening methods.
Advantages for our customers
Verified and clear product properties
Transparent prerequisites for assembly
Robust products