KAMAX stands up to Corona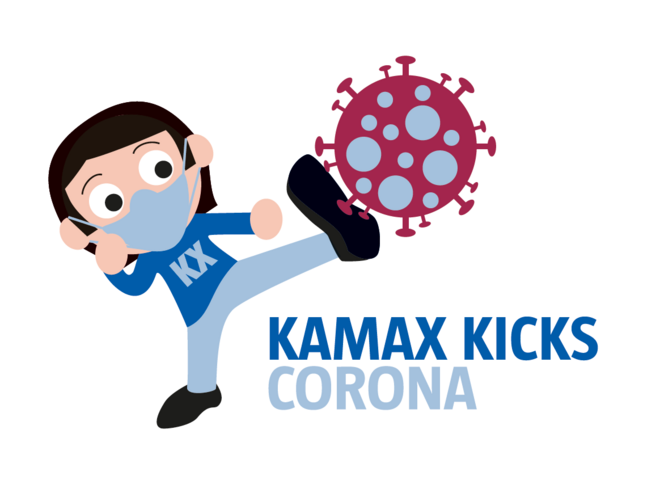 COVID-19 unfortunately remains the dominant headline worldwide in 2021. At KAMAX, however, the virus has hardly affected business operations due to early and effective measures. Regular hygiene instructions, the provision of sufficient mouth/nose protection, extensive opportunities for mobile working, avoidance of unnecessary contact with business partners, and voluntary testing offers at all locations all contribute to this. Just recently, we also launched the global vaccination campaign with the slogan #KAMAXkicksCorona.
The campaign should express what most people probably feel after such a long time: "This virus has restricted us worldwide for long enough - both privately and professionally. We want close contact with our families, friends and co-workers again. With a vaccination, we can soon kick Corona out of our lives." This is how the KAMAX management describes it on one of the campaign posters. The goal is to make employees aware of the issue and offer the opportunity for immunization as soon as the vaccine is available. KAMAX will try to make a vaccination offer to all employees and their families at all sites worldwide. This process is already in full swing at the plants in the USA and China.
#KAMAXkicksCorona is promoted through regularly updated information on local developments on the company-wide intranet, the campaign posters already mentioned, and specially produced shirts with the logo, which are made available globally to employees who identify with the campaign.
"Our thanks go to each and every one of our employees. With a lot of discipline and mutual consideration, we have managed together to keep the virus away from KAMAX as far as possible" says Jörg Steins, CEO of the KAMAX Group. The new campaign should now help to ensure that it stays that way.