WHAT WE VALUE
Inspiring our customers - with a clear focus and the right attitude
Customer satisfaction as the highest priority
Our focus is always on the customers
We have anchored this value in our guiding principles: We rate customer satisfaction as the highest priority. Accordingly, we align our complete performance offering to continuously increasing customer benefit. This has made us the global market leader and assures our future.
Practiced customer orientation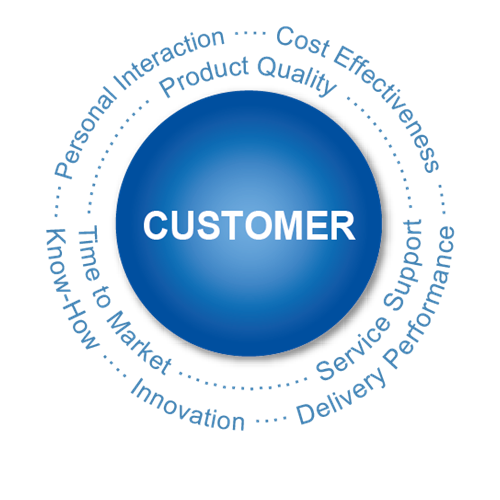 Our customer orientation is made up of eight factors, which we continuously perfect in our day-to-day work:
Cost Effectiveness guides us, when we review the efficiency of processes and continuously drive cost reduction.
We prove our Delivery Performance by always providing our products and services on time and in line with the requirements.
Through our capacity for Innovation, we not only meet the needs of our customers, we also proactively offer completely new product variations.
We continuously optimize our Know-how, build on outstanding capacities and skills and strive for top performance in all activities.
Personal Interaction makes all the difference: together with our customers, we develop a collaboration in the spirit of mutual respect.
We reliably deliver the highest Product Quality by ensuring the required characteristics and performances of our products at all times.
Service Support for us means that we take care of the specific needs of our customers.
We achieve best-in-class Time to Market by regularly optimizing response times and development processes relative to customer requirements, and through new product ideas.
KAMAX competencies as the foundation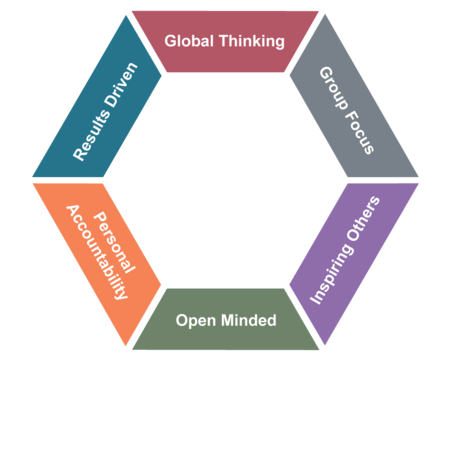 The attitude is crucial
The six KAMAX competencies apply worldwide, and for all of us they constitute a reliable standard for attitudes and conduct that are necessary to achieve our challenging strategic enterprise objectives.
The "How" is what makes the difference
We define our competencies with less emphasis on the "What", but with much more emphasis on "How" we do something. These examples show how we implement our competencies in our daily work:
When we use the price advantages on the international market to save costs, we are guided by the Global Thinking concept.
When we share our experiences with colleagues across borders, then our product quality, for instance, is uniformly high at all locations: We are acting in the spirit of Group Focus.
When we reciprocally motivate each other to perform at our peak, we are orienting ourselves to the attitude of Inspiring Others.
When innovations come about because we are open to new and unusual ideas, our Open Minded competence has determined our behavior.
When we always supply our customers in accordance with their expectations and our assurances, then we are practicing Personal Accountability.
When we concentrate on achieving our goals as quickly as possible and without unnecessary detours, then we are acting in a manner that is Results Driven.